An End _ A Beginning: New Years with Radiohead
LAST THOUGHTS ON 2007 by RADIOHEAD:

I have done very little talking about Radiohead to date this year. The band will appear on my Best of 2007 List (The Top 40 Albums of the Year). So, while I was obviously impressed, I have fawned or stood there with mouth agape. The band doesn't need my help either. That doesn't mean I don't know a great opportunity when it appears.

Thom Yorke and the band will be playing the new In Rainbows album front to back, live, on New Years Eve. The event will be brought to you commercial free on Current TV from the band's Oxford (UK) studio. For music enthusiasts and Radiohead-fanatics, this show is a dream come true. Even if you're not yet a love slave for Radiohead, this show promises to be worth a look.
IT WILL BE PERFORMED
LIVE IN ON NEW YEARS EVE:
-PROMO VIDEO -
SPEND NEW YEARS WITH RADIOHEAD
A special performance by Radiohead, will be aired exclusively in the USA by Current TV on New Year's Eve and New Year's Day. The band will be performing all of the tracks from its newest album, In Rainbows, for a taped, private, hour-long performance, which will run commercial-free on Current TV and on
www.current.com
simultaneously.
"We are pleased to partner with Current for its innovative spirit" said Phil Costello, head of TBD Records, Radiohead's US record label.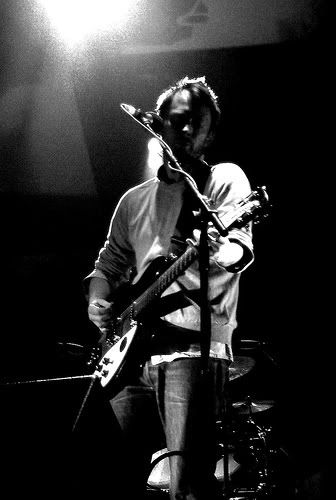 Airing on Current TV

Check your local listings
December 31, 2007:
9 p.m. PST / 12 a.m. EST
10 p.m. PST / 1 a.m. EST
January 1, 2008:
5 a.m. PST / 8 a.m. EST
6 p.m. PST / 9 p.m. EST