Copenhagen Indie Rock: THE FLOOR IS MADE OF LAVA
ARTIST OF THE DAY

- Dateline: Copenhagen:
Taking a look back at 2006, an oddly-named band from Denmark released one of the most fun singles of the year. The song was, "
Told Her I'm From Compton.
" The band: THE FLOOR IS MADE OF LAVA. The band ended up making their way into my ipod and the single was named one of RSL's best tracks of 2006... The band is back in a very serious way with a new album of material!
Denmark Sons: The Floor Is Made of Lava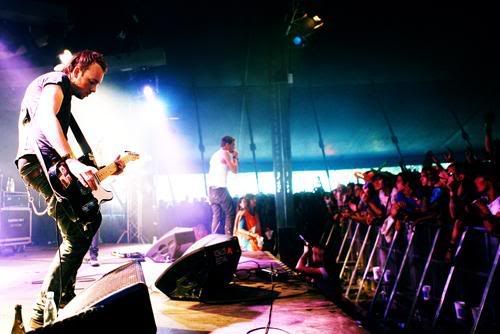 A rocking new album: "All Juice No Fruit"
The electrifying Copenhagen band have gone and released an entire album's worth of awesome-ness. The record, out now, is called "All Juice, No Fruit." With a name like the Floor is Made of Lava, I would expect nothing less from this band! Chock-full of goodness, you gotta pick this one up! Highly Recommended music - one of the most underrated and underexposed bands of 2007!

The New Album