Chris Cornell's Landmark Acoustic Show in Sweden (2006)
Chris Cornell's amazing live acoustic performance.
The gig that would change his mind and put an end to Audioslave!


CHRIS CORNELL in SWEDEN.


It was about a year ago that Audioslave's
Chris Cornell
officially announced to the world he was leaving the band he helped to create. The departure decision appears to have coincided when the group had reached it low point creatively (some time following the release of Revelations - the band's third studio album) at a time when there appeared to be little push forward or growth with the band's sound and personalities may have begun to clash.
Audioslave performed for millions, but is no more
.
In
Audioslave
, Cornell - of Soundgarden, rocked with a band of former Rage Against the Machine members - Tom Morello, Tim Commerford and Brad Wilk. It was a wild ride and one of rock's most commercially successful bands of the last decade. The "Supergroup's" major contributions to music include three records (two of which were commercially successful) and an unprecedented live show in Cuba in 2005 that earned the band massive international fame.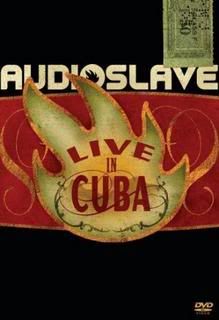 There have been many observers who have attributed Cornell's interest in solo work including this sensational live recording made in Sweden last fall (the definitive nail in the coffin after the disappointing reviews and albums sales for "Revelations") as the indicator he was ready to leave the band.

It is interesting to note that Cornell was expected to play just a few songs at the live performance. He went on to play 13 soulful tracks, much to the joy of the small crowd - who were thoroughly entertained by Cornell's song selections and chatty wit. The tapes rolled... Likely angering Cornell's label, who could have easily sold the record if they had only realized the extent and quality of the performance that was to be!
The Aftermath of the Chris Cornell acoustic performance
It's impossible to listen to the songs and not hear a talented singer and a gifted musician in Cornell who needs to grow and be more. And for that reason Audioslave was bound to be dissolved...