Another Great Release in '07 - HOT SPRINGS
ON FURTHER REVIEW: I revisit some of the best records I wrote about this year....
All in the spirit of discovery - During a weekend fall foliage session and a visit to friends in Vermont, I packed my bag and plotted a trip north. I was armed with six still-sealed, completely new artist albums which I happily used my teeth to open while I made my way north. This is how I discovered a new favorite band from old Montreal.
Hot Springs is a four piece band with some wicked hot hooks and a great singer in
Giselle Webber
.
The band just released their
Volcano
album in '07 and are making some seriously fun waves - check out these tracks and put this band on your radar! The Volcano album is definitely worth owning.
Hot Springs.
You heard it here first!
GEO-THERMAL MADNESS:
HOT SPRINGS IS SCALDING!
The "Volcano" album
NEW and RED HOT
ARTIST OF THE DAY !
Headrush
38th Adventure
Hot Springs' Giselle Webber rockin' it!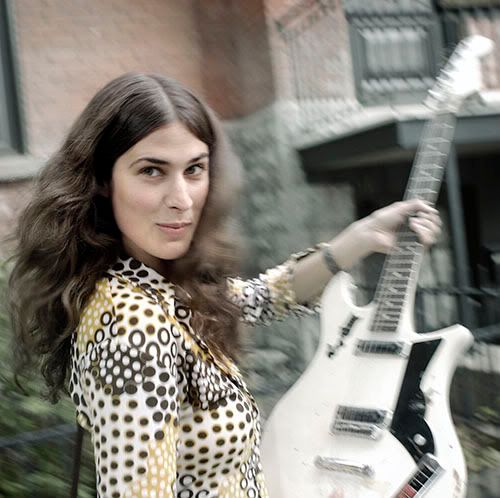 Check out Giselle's side project:
Giselle Numba One
!