Tonight in Cambridge - Three Act Acoustic Night!
The RSL brings you another great line-up - come out tonight!
Eldridge Rodriguez (aka E.R.)
is an exceptional and most unique artist – hailing from right here in the city. ER is the singer for Midriff Recording Artists The Beatings and currently also pursuing a healthy solo career. 2007 saw the release of ER's incredible solo debut with
"This Conspiracy Against Us."
Just weeks ago, Rodriguez released
"... And the Thunder Chief"
- a remarkable EP album which serves as a bookend to a year in which his music played loudly here in Boston. It's hard not to say good things about ER. Not only is Rodriguez terribly talented and dedicated to his art, he is also supportive of neighboring artists in the Boston music scene.
Eldridge Rodriguez -
in his first acoustic-only performance of 2007!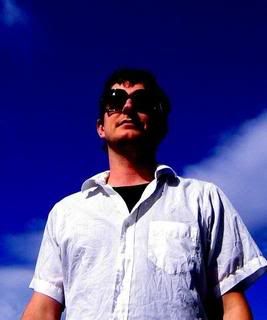 Rodriguez's very special acoustic performance during this evening will be the first time his new songs will be publicly given the un-plugged treatment!
E.R. was selected as an RSL Top Ten for 2007
- Very pleased to have him play for us!
Album Review (the new EP)
- Pick this one up!
Tom Thumb
is an exceptional Boston singer-songwriter with an impressive pedigree. When living in New York, Tom recorded his debut album,
"Songs From Holiday."
He played solo for sometime – grinding out his way and he learned the trade. He would return back to New England and formed a band;
"The Latter Day Saints"
here in Boston. Together, the band released
"Kindermusik"
– an EP release and Tom would go on to play shows with Clap Your Hands Say Yeah and Jens Lekman. Stepping out on his own, Tom recently toured the country. He has returned home and close to releasing a new album.
Tom Thumb
-
Brilliant and Bostonian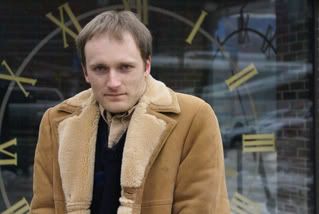 Tom Thumb is remarkable in his adaptability. He can sing, magically, at a whisper or develop his voice into a howl. A true performer - the sound could be ragged and beaten, or strong and triumphant. This is one show that should not be missed!
Annie Lynch and the Beekeepers
are a Boston acoustic alternative folk group comprised of artists from a variety of musical backgrounds. Annie Lynch sounds like an angel with a broken heart. Honest and Beautiful, Lynch's lyrics are married to the music. Together with the Beekeepers – she treats the audience to rich, full stories spelled out in sound. Influences range from modern classicism (think Andrew Bird and the music of Zach Condon's Beirut) to modern folk (Gillian Welch and David Rawlings) to Bob Dylan and the Beatles.
The remarkable Annie Lynch and the Beekeepers
Annie Lynch and the Beekeepers have been busy exposing listeners from Nashville to New England with a majestic promise of better days. After just a few moments, you may find yourself growing butterfly wings. Annie has a beautiful, beautiful voice!
- - The SHOW - -
ALL AGES -
JUST $5
7pm - 10pm

The Lilypad in Inman Square, Cambridge
This is a small venue, try to arrive early!
Web page