Tom Waits - the Slow Melancholy Blues (scratch modern classics)
The scratchy voice, the unusual song arrangements - the storytelling... All elements tamed into a vision of musical abstraction by
Tom Waits
. But do you know Waits' melancholy blues?
"Alice" and "Blood Money" are sister albums published simultaneously by Waits in 2002.
Besides being brilliant and daring, the albums marked a very important turning point in the artist's career. Slowing it down and embracing the blues, Tom Waits proved he can bring it to a new level. If you like Tom Waits or just wanted to know something about the music career of this enigmatic artist - check these songs out!
That was then:

Tom Waits

-
Being Young and Brash was Charming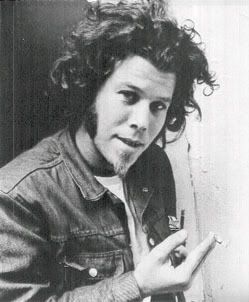 In 2002, the singer slowed and crafted beautiful songs
Waits used

Alice

and

Blood Money

as vehicles to express his frustration, disappointment and cynicism of the modern times.
The songs of
Alice
had actually first appeared in earlier highly undeveloped versions on something called "
the Alice Demos
." Despite my best efforts, I do not have a high quality version of these, but the songs on Alice prove to be a fine example of how great Waits was during this period.
Blood Money
is a collection of songs written for and influenced by the critical German theater. Waits wrote a handful of songs to be used in the play Woyzeck by playwright and author Karl Georg Büchner. The play
Woyzeck
focuses on poverty and the subjugation of the working and poor underclass. The protagonist is the everyman (Woyzeck) who is mentally tortured and is forced through pressures to commit crimes. (Interestingly, the song "
All the World is Green
" is not a celebration of nature - it's a criticism of the way money can ruin humanity. All you need is a little whiskey and this song to help you understand Woyzeck's position) The beautiful tracks Waits wrote for this album have a dark, slow heartbeat.
While Alice and Blood Money were separate projects and intended that way - it is impossible not to hear how one impacted the other during this remarkable period of creativity in Wait's career. The 2002 sister albums are a must have. Listening to these records from 2002 is like being inside a stranger's secret. Kind of like living for a time in an epiphany. Melancholy blues never sounded so damn good.