"Cure for the Common Crush" - Underground Album of the Year
Long-time readers of this blog will recall that I introduced you all to
Id Guinness
way back in August of last year. During a night of insomnia and some intense web-surfing I found his songs. While I won't say it was fate - it was certainly a happy accident.
The man makes great music!
The Vancouver artist has been working slavishly on the album he just now releases. Id Guinness releases a treasure in
"Cure for the Common Crush"
- an amazing and most original release which could prove to be Canada's underground album release of the year! (It's got my vote.)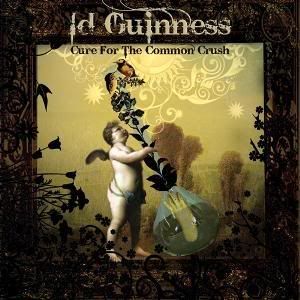 We are very lucky that I count Id Guinness as a friend; it has allowed me an unprecedented level of access to his songs - two of which I share with you today! Id and I stayed in touch as he worked slavishly over this new album. Over the weeks he has provided me with early samples of his work. I was always impressed with his progress, but nothing could prepare me for just how profoundly good the new record album ("
Cure for the Common Crush
") is overall - the package is greater than its individual parts. It's hard to believe this is a first entry into what could be a very incredible career. Listen for yourself and pickup this album.
Id Guinness: Canadian Indie Solo Artist of the Year