The Joe Strummer Documentary Soon to Be Released
Born John Graham Mellor, this is the story of the man who would leave the Earth some fifty years later the subject of music folklore. The Clash's Joe Strummer story is one of light, triumph, majesty and yet some enigma remains. A new perspective -
Joe Strummer: The Future is Unwritten
, presents an entirely new outlooks on the man's life and later career. The documentary is set to be released on November 2nd.
The Clash's Joe Strummer
For a time, there was no bigger man in music.
Filmmaker Julien Temple, who filmed the Clash's first ever studio recording session and went on to film hours and hours of video of Strummer through the years, interviewed several friends and bandmates of the late Strummer in an attempt to build a more complete profile. Strummer, who died of heart failure in 2002, will be canonized and celebrated by the U2's Bono (
among others
) in the documentary. In rare live performance video and in quiet moments, Strummer is remembered for being much more than a member of the Clash.
Strummer cast in a brilliant light?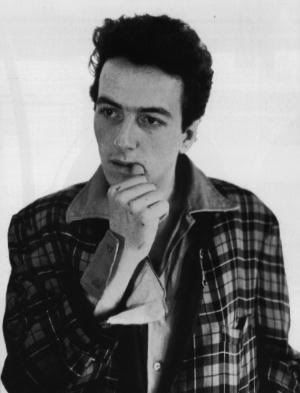 Temple's movie will share insight into Strummer's youth and private life - as well as his total professional career. The film, which will open in exclusive theaters beginning in Los Angeles and New York, promises to provide the best - and certainly the freshest - picture of the Clash icon to date!
VIDEO



Joe Strummer - Redemption Song
BACK-UP FILES (OFFLINE DOWNLOADS)