Riding Shotgun with Tom Waits - The (Nearly) Indescribable Songs from Daddy's Hands!
Jangle. Rattle. Whisper. Shake. Shout. Drums. Thunder...
It kind of goes like
that
.
I could be describing the classic turmoil of Tom Waits but instead it's the creativity of Canadian artists Daddy's Hands.
The group formally just released
"Welcome Kings"
- a record full of creative cacophony and more twists than a wind sock. The songs were initially record two years ago but it has taken some time for the band to get the music out there. Kill Devil Hills - a British Columbia indie record label has given the group a shot. The tracks leave differing and strong opinions in their wake - just like those crafted by Tom Waits!
Daddy's Hands with Welcome Kings
Daddy's Hands -
A Phenomena All Its Own. New Songs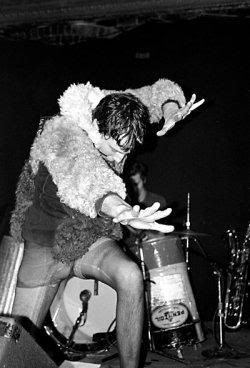 Daddy's Hands - Dress You Down
Daddy's Hands - Gentlemen You May Stand Down
Once Misunderstood, Now Appreciated:


The Sensational Tom Waits
Compare and Contrast:
Tom Waits - Such A Scream
Tom Waits - Step Right Up