Live Show Review: The Editors Leave Their Mark on BOSTON
Since early this spring I have been on a live music tear.
I have been checking out at least two to three amazing indie rock shows at week. When none is available I try to check out a blues bands. I paint this picture so that what follows can be taken into perspective...
Last Thursday's Editors show here in Boston
(9/6/07) was easily one of the best two or three shows I have ever witnessed here in the city.
The show was great, because all the necessary elements were in place...
The Editors

- -

-

- - -

-

-
Smith (at
front
) is one of the best these days.
Through radio appearances, live shows, bootlegs and video performances - the Editors had demonstrated over the last year that they are improving - almost day to day based on live recordings. Secondly, the songs are getting better: As much as I thoroughly enjoyed the "Back Room" record - the new album; "An End Has A Start" is just better.
The thing that brought it all home last Thursday is the fact that Editors frontman Tom Smith has evidently learned to empty his soul, on command, up on stage.
Scary Good
.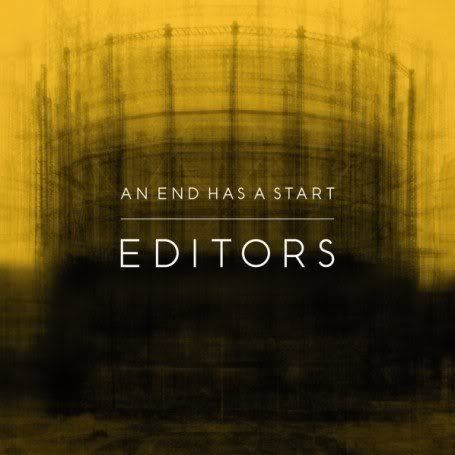 The New Album -
An RSL "Best of 2007"
The Racing Rats

is a great example of superior songwriting
and improved instrumentation from the new album. It's probably my favorite song from the new record right now. The band played the song live here in Boston last Thursday night with Tom Smith stepping in take the keyboard during the performance.
Buy this album.

Special Note:
The sensational

Ra-Ra-Riot

opened for the Editors at the Paradise last week.
I was extremely impressed! I will be giving the band a proper write-up once I have had time to fully absorb their EP. Please note - an Editor's show on this tour means you get to see
Ra-Ra-Riot
too. Do not show up late and miss them!