Live at the Lily Pad - Ryan's Smashing Life Presents!
MARK YOUR CALENDARS NOW!!!
The Lilypad - Inman Square, Cambridge
Wednesday, Sept 19
Three amazing talents - Just $5
A Ryan's Smashing Life Special Show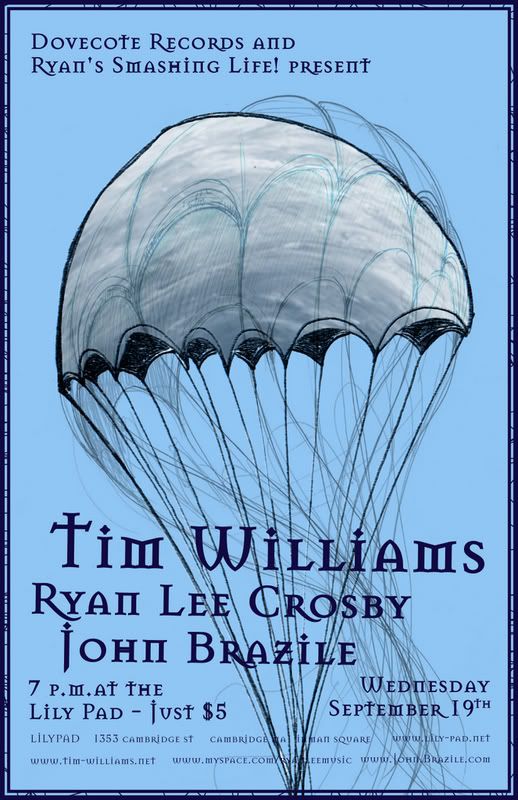 poster by Boston artist David Battilana
Headliner Tim Williams (Dovecote Records) will release a new album on October 2.