It's a Bob Dylan kind of Day - Dylan's new album, Dylan on the Streets - Will tour with Elvis Costello!
On October 1st, Bob Dylan will re-release more songs
in a new "Greatest Collection" - with a special remix of "
Most Likely You Go Your Way (And I'll Go Mine)
" by British producer and DJ
Mark Ronson
. This is still new, so keep your ear to the ground! If you want a sneak peak, listen
here
.
This is a 3CD box set with additional artwork and collector's material.
We want new material, Bob
. Stay tuned. I hope to have the skinny on this soon. Maybe new material will be released with the new Bob Dylan cult film being released this fall.....
Check it out!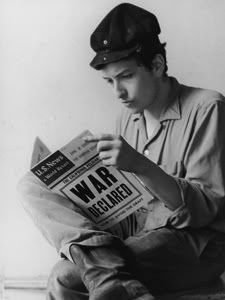 Mr Dylan embarks on a brief tour with none other than Elvis Costello
(appearing solo for the first time in years!) This is great news! Dylan and Costello appear with Amos Lee at the DCU Center in Worcester MA on October 2. I have seen Uncle Bob somewhere between 16 and 18 times. I think I will actually go to this one - my first in more than six years. The tickets for this show (the only Boston-area performance) will go on sale to the public in just three days (ticketmaster 8/25/07 at 10 a.m.) Use the password "Chelsea" to upgrade your selections!
Guess who it was that Bob Dylan chatted on about on XM Radio?
It was the music of The Streets and the talented Mike Skinner. Dylan - who discusses music the world over (both past & present) on his radio program - never ceases to amaze me.
Good show sir!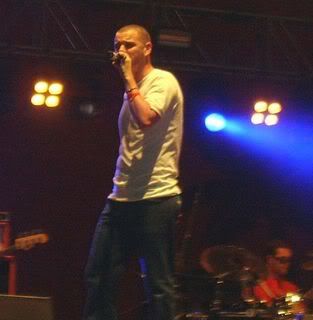 Dylan:
A Life of Music
Click the image to hear a cool bio!
XM Radio: Theme Time Radio Hour
Keepin' you honest and on your toes! -
Ryan