The Latest album from California's The Willowz is Unadulterated Summer Fun
The Willowz are a young California band with a big "Seventies Sound." They took this unique style (which has some elements of both early Led Zeppelin melded with the White Stripes) to a new high on their third release: "Chautauqua." The new album was released earlier this year on Dim Mak records and they are currently touring the country in support of the LP. They play Boston tomorrow!! Do not miss the opportunity to see them live!

Appearing Friday 7/20/07
T.T. the Bear's in Cambridge with The Detroit Cobras!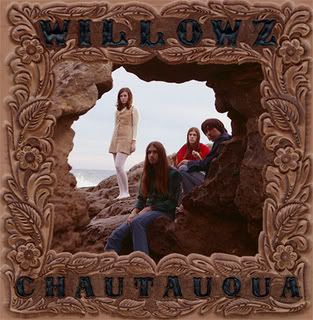 Artist of the Day:
THE WILLOWZ
The band brings their brand of ramblin' rock and melodic song to the Boston-area this very Friday when they appear at T.T. the Bears in Cambridge Central Square.
The band will rock out with throwback, girl-punk, attitude rockers the Detroit Cobras!
This is a GREAT BILL!
So if you're not already all booked up with a visit to your mother-in-law's house .... this is the best place to be! Bring a couple extra bucks - once you hear this band live, you're going to want to pickup this record.
Recommended Listening!