Remembering School of Fish - Indie Rock Flashback :: 1991
School of Fish were started as an acoustic duo in Los Angeles.
The pair of Josh Clayton-Felt and Michael Ward were signed to a record deal by Capitol Records in 1990. They appeared together through the region and would later add bass and drums - which helped nail down their trademark sound in time for the band's 1991 release of their self-entitled album.
School of Fish reached as high as #6 on the U.S. charts
with the cogent track
"
Three Strange Days
"
which some indie rock radio stations still play today. The band followed up the album with a less successful record, "
Human Cannonball
" and the band ultimately split up. The track that made them famous was a true snapshot of the band and the time.
Remembering School of Fish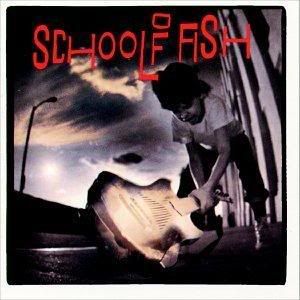 Debut Album 1991
School of Fish signer Josh Clayton-Felt
Aftermath:
Josh Clayton-Felt went on to have a considerable measure of commercial success as a solo artist. He released three solo records; "Inarticulate Nature Boy" (1995), "Felt Like Making a Live Record" (1996), and "Beautiful Nowhere" (1999). By the end of 1999, however, he took very ill. Clayton-Felt was diagnosed with testicular cancer - an illness he succumbed to on January 19, 2000. Two further albums worth of his solo material were released posthumously: "Spirit Touches Ground" (2002) and "Center of Six" (2003). Some critics credited Clayton-Felt's "Spirit Touches Ground" and "Inarticulate Nature Boy" as the finest works of his career. Clayton-Felt continues to have a small but loyal cult following on
the internet
. Michael Ward went on to work with artist John Hiatt and would later help found the Wallflowers - a band in which he plays with Bob Dylan's son Jacob.