Into the Light - West London's the Moths
Weekend New Artist Profile - The Moths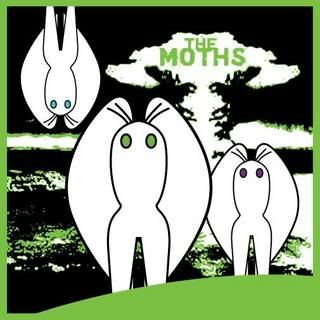 The latest sounds from the West London clubs.
From the first time I heard their music - I knew I liked
The Moths
. There are two great examples why here. Take the in-your-face chant in the song,
"Games"
- it shows an utter (and delicious!) contempt for reality. "It's just a game in my head!" - again and again the band repeats the mantra. The kids are on the loose. A new classic for a summer night of carousing.
The three-piece are James Fox (vocals), Dave Lightfoot (guitar) and Jon Vick (beatmaker and keyboard player). What they have reinvented is the sweet pop punk from the late Seventies and early Eighties. And the fans went wild!