Boston Big Event Tonight - SILVERCHAIR
It's been at least five years since Silverchair has come to the city on the tour.
Coming into Boston tonight with
an album's worth of incredible new material
expect the band to tear up the Paradise tonight in front of a sold-out crowd. I am pretty excited. Opening up for band are glam rockers
We Are The Fury
- A Toledo Ohio five-piece band currently on the Van's Warped Tour.
SILVERCHAIR TONIGHT IN BOSTON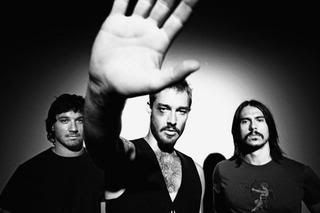 Australia's greatest rock band
tours with new material: "Young Modern."
The Sold-Out Show is at the Paradise. Doors at 7 p.m.
Tomorrow both bands travel to Montreal to play Le Spectrum.