Las Vegas Rock - The Best of The Killers isn't a Pop Song
I will be the first to admit that I am not a loyal fan of Nevada-natives
The Killers
. (
Today is the first ever mention here on this page!
) Without sounding like too much of a snob - I find their sound too mainstream for my tastes. (not hard or indie enough!) Oh, but there are hooks in some of the songs, however.
Today, I give you the very best song the band has released to date - "
Uncle Johnny
" from their Sam's Town album. It's one of my favorite songs released in the last year!... (
funny how that works out, eh?
) The song rocks - but is not, as they say, "radio friendly." Because of this - there are a lot of people who haven't actually heard the Las Vegas band's best song... Shame.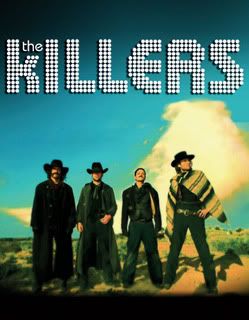 The Killers - Uncle Johnny