I really needed something to get me going tonight.... So I popped in the
Tons of Chill
album the band sent me a couple weeks back. What amazing fun. Tons is a Boston funk institution - a five piece group specializing in funk, soul, rap, and good times. Right now the troupe is recording a new album. W
hat I am listening to is their last release;

"It's On"

- and if this is any indication, things are only going to get better from here.
The band shows promise and their sound is an agitator. It's got me moving.
Opening the Weekend Gate with funk and rap fusion!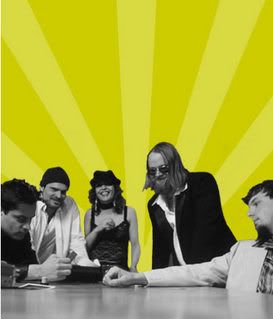 Table of Rap, Rock, Roots, Funk and Soul -
It's Tons of Chill!
Two Tracks from the Streets of Boston: