Erik Applewick at the Middle East - May 2006
photo by R Spaulding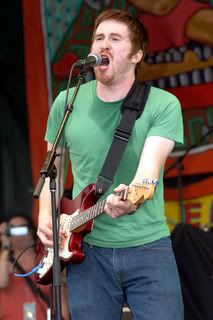 Josh Grier belting it out live in NYC
photo by D Atlas

TONIGHT IN BOSTON - TAPES N TAPES!


Prior to this week I haven't written about Minneapolis indie rock outfit
Tapes 'N Tapes
(
web
) for at least six months, so the fact that the second post about them shouldn't overwhelm you. The band is playing Boston's
Paradise Club
tonight - a great venue for one of my favorite bands. Today's post is a four-track live performance from the University of Washington's KEXP radio (
90.3 fm
) - one of the best indie rock radio stations on the internet and in the airwaves. Tapes appeared on
KEXP
live from
Austin's South-by-Southwest Music Festival in March 2006
. I have the recording for you today and urge you to see the band live - either tonight in Boston or during the
next round of shows
. The band does not disappoint live.
TAPES 'N TAPES
SXSW - AUSTIN, TX
March 2006
There are some issues with the sound in Manitoba.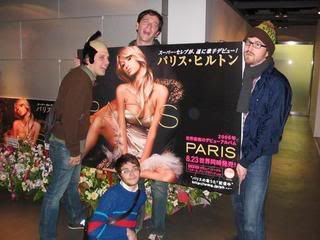 Tapes 'N Tapes took on Paris Hilton in Japan