Song and Dates from Brazil's CSS: Cansei de ser Sexy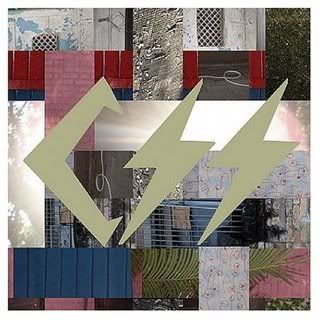 The hottest Brazilian export since... the bikini wax is
CSS
. I shared their hot dance number "
Alala"
way back in February
- predicting good things. (I hit that one on the head!)
The band's new single, "Let's Make Love and Listen to Death From Above" emerges on Monday (May 14). CSS is white-hot in Europe where they will be spending the better part of the summer playing in old discos and dance halls. They are however playing some North American gigs!
Upcoming Shows on the left side of the Atlantic!
Jun 1
Irving Plaza
New York
Jun 2
Middle East
Cambridge, MA
Jun 3
La Tulipe
Montreal
Jun 4
Horseshoe Tavern
Toronto
Jun 6
Richards on Richards
Vancouver
Jun 7
Neumos
Seattle
Jun 8
Doug Fir Lounge
Portland
Jun 9
Mezanine
San Francisco
Jun 10
Henry Fonda Theater
Los Angeles