Midnight Snack - Boston's Aberdeen City shows some feeling: "Pretty Pet"
It's good to root for the home time... The good guys... For Aberdeen City... Sleep Well. Listen and you'll have pleasant dreams!
This is Aberdeen City
.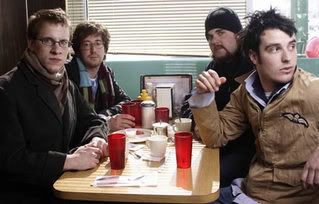 Midnight Snack with Aberdeen City
Recommended Listening:
The Freezing Atlantic album
(
itunes
)
Recommended viewing:
The band plays
the Paradise
in
Boston on
June 8
.
Aberdeen City on the Web:
page / Myspace