Acoustically Speaking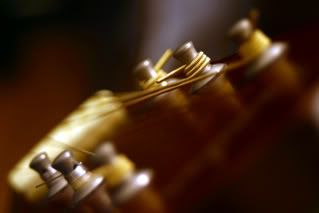 A brand new music series celebrating artistry in pubs, studios and practice rooms.
I bring you the best acoustic music in the world - both past and present!
There are SIX SONGS On today's menu:
Morphine - The Other Side
What better way to start this thing off than with a Boston band with a huge cult following?. Mark Sandman was a genius and Morphine is incredible. Feel it here!
Ted Leo - Dancing in the Dark (Springsteen cover)
I am a big Ted Leo and the Pharmacists fan. Here is a rare acoustic performance where he takes on this song by the Boss. Ted Leo is a master.
The Oaks - Epilogue, Celebration
I plan for this music series to introduce people to new material. The Oaks are as talented as it gets but have not yet received the attention they deserve. I wrote a nice piece on them back in 2006 which I reprinted in March.
Check it out
.
The Kooks - Crazy (Gnarls Barkley cover)
There was no hotter song in 2006 than Gnarls Barkley's "Crazy" - and perhaps no better cover version than this one by relative newcomers - the Kooks. Now this is saying something as there was probably two-dozen good covers of this song recorded in a period of three months. Enjoy!
Probably one of the best acoustic songs recorded during its time. The strumming sounds a lot like we picture the legs of the horse and cowboys to look like as they struggle through the sandy heat. A classic celebrated today!
Thom Yorke - Follow Me Around
Find out what many Radiohead naysayers have discovered already. Thom Yorke is just really, really good. Whether or not you understand the Radiohead generation or its sound - give Thom Yorke a shot. Here Thom addresses a new classic.
New Music in this series soon. Stay tuned!