Homework Assignment: Ryan Adams and The Pixies
- Double-ruled Homework Assignment -
Keeping up with Ryan Adams and The Pixies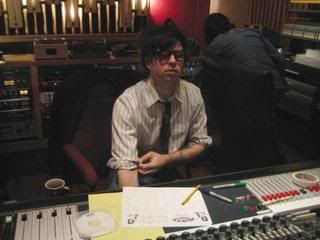 Work It:
Ryan Adams releases
Easy Tiger
on June 5th
On
June 5
you might run into me at the record store picking up
Easy Tiger
- the new
Ryan Adams
album. If this song is any indication, the album threatens to be great - check out the track listing (tentative, of course, at this early hour) over at
BOS
:
Bag of Songs: Ryan Adams Unleashes Easy Tiger
The Pixies' Doolittle album:
This is one of the best records of all time. The Pixies released the record in 1989 and it changed my life. You might have a similar story. If you claim to enjoy indie rock, this one is huge as it impacted all contemporary artists and certainly those who followed.
EASY:
Falling in Love with the Pixies' Doolittle album, again.
Frank Black, you rock! The Forgotten Disc Friday
page
gives us a solid, long look at the album this week (absolutely not-to-be-missed!) And for good measure, FDF has thrown in
an absolutely magnificent Pixies live show from 1991 at Switzerland's Leysin Music Festival
. The sound quality is superb.