The Black and White Years - Austin, TX strikes again!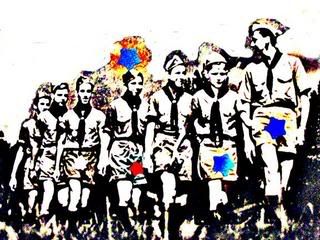 Introducing
The Black and White Years
I have been looking forward to scribing on this band for awhile, but I am chronically, as they say, backed up with new music and artists releases. What drew me to this band? They are intelligent, raw and they have a sound (a groove, really,) that is part their own and part of the indie-band collective consciousness. One listen and you will begin to pick up elements of the Talking Heads, Beck, Of Montreal and David Bowie in these songs. Not a bad mixing bowl. Then the band - living in Austin, TX - have the South-by-Southwest Music Festival // Indie-Rock ground zero thing going for them... By sharing the Black and White Years, I bring a little Austin and consequently independent rock into your life. (Is that good for a tax write off or something?)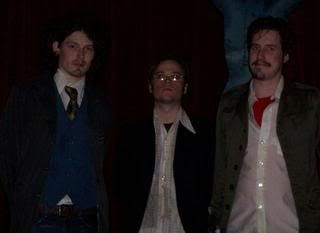 John Aldridge: Bass, Brass

Scott Butler: Guitar, Piano, Vocals
Landon Thompson: Lead Guitar
Songs from
"
Real! In Color!
"
Do yourself a favor and make these guys your friends. Learn about them and pick up their "
Real! In Color!
" album. The Black and White Years
on myspace.