Open Your Eyes to Wintersleep - Great Music and Free Tickets!
Canada's WINTERSLEEP
the hottest "new" band from North of the Border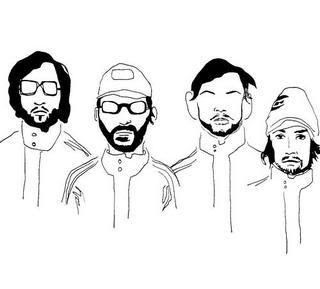 This band is really good.
Give them 10 Minutes and You'll be a Fan for Life.
Insomnia
Fog
The Wintersleep
website
and the "Jaws of Life" video.
Do ya dig it?
I have a pair of Free Passes to see
Wintersleep w/ The Slip
The Paradise - Boston
Friday, Feb 23


Email me your full name to
therslweblog@gmail.com
I will select a winner at random.
Passes are non-transferable and are only good for Boston.
Only one pair, so act now!
Wintersleep -
photo by James Mejia
The Complete North East Ramblings


(aka the WINTERSLEEP show Schedule)

February 22 - New York City at the Mercury Lounge


* February 23 - Boston at The Paradise Lounge *


February 24 - Portland, Maine at The Space
February 25 - Portsmouth, NH at The Stone Church

-DO NOT MISS THIS BAND-