Get Sweet on Candie Payne
Meet someone I am very excited about these days - and I'm not alone.
Candie Payne
is an incredible indie-folk singer on the rise. She is already gained quite an independent rock following in England. Raised in the dynamic NYC and Liverpool - both cities impacted her unique sound. Miss Payne comes from a musical family. Brother Howie (in
The Strands)
and Sean (stars in
The Zutons
) have already shown there is music in those genes.
Her debut album,
"I Wish I Could Have Loved You"
is released in March. Here's your chance to get ahead of the curve.
About Candie Payne's music:
Smooth, Sexy, Coy and Epic. Yeah - it's that.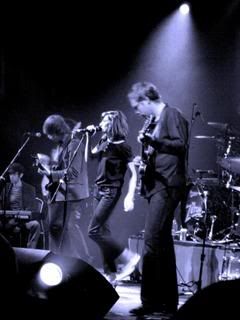 Candie Payne
on stage in a guest appearance with
The Zutons
.
NEW! (3/21/07) - Candie Payne
~