The Jilted Songs of 2006 Volume 3
It (

Almost

) Slipped through the Cracks 2006 #3
A mp3 music series to be published over the month of January!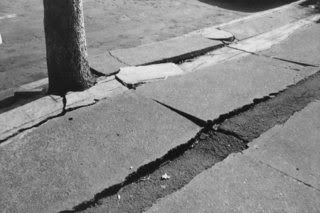 WHAT TO EXPECT
* Lesser known or under-appreciated songs from favorite artists
* Releases that most people missed because they were listening to top forty radio.
* Alternate, remix & live sets from '06 artists that cast the material in a new light.
(Hey, if I play something from 2005 that overlapped into 2006.... Give me a break please?)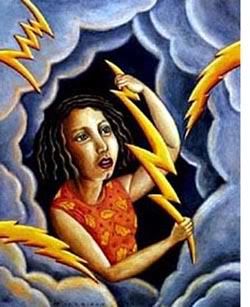 Previous Posts in this Series:
The UK's

Fatboy Slim (A.K.A. Norman Cook)

didn't release a new album of material in 2006 - but he did release a greatest hits album with a couple of new tracks. The album is pretty good - but I recommend the two new tracks. One of these I am sharing with you today. It's Bird of Prey. Now if Cook could only convince Christopher Walken to star in all of his videos....

Southern California produced one hell of a sound this year with Dudley Perkins . Perkins appeared on Stones Throw records with talented producer Madlib. Both men released music this year. Madlib's album is better but Perkins released one of the biggest, most bouncing tracks of the year with Funky Dudley. This track is old-fashioned hot!

While Nashville's "Man in Black", Johnny Cash, is gone now but he left us with yet another classic must have album in 2006. There really isn't much that can be said except that you probably should have the American Series records. I do not have them all but certainly wish I did. American V emerged last year with the amazing traditional track God's Gonna Cut You Down leaving a strong impression. Incredible and important music.
The most prolific artist in the world has got to be Ryan Adams. The dude published three full length albums over the last year and is streaming several albums worth of new unreleased recordings on his website at any given time. So finding a song to share for this particular post was tough. I decided to go with the as-of-yet unreleased France. Somebody got this out to the fans in July and it has been circulating ever since. In my opinion it's one of the man's best tracks to date. Certainly one of the best songs of 2006.
Idaho's best ever band is

Built to Spill.

Now I am no expert on anything Idaho, but I just have to believe this is, in fact, true. The band takes music-making to a level not often seen. The lyrics are great and there is the amazing voice of singer Dough Martsch... It's absolutely maddening to me that for all the bands I saw this year, this wasn't one of them. There a number of songs I could have posted here since most of the world doesn't know who Built to Spill are... I selected Liar.
to be continued...