It Almost Slipped Through the Cracks 2006 - Volume II
It (

Almost

) Slipped through the Cracks 2006 #2
A mp3 music series to be published over the month of January!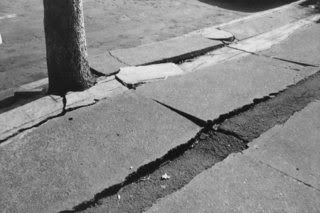 WHAT TO EXPECT
* Lesser known or under-appreciated songs from favorite artists
* Releases that most people missed because they were listening to top forty radio.
* Alternate, remix & live sets from '06 artists that cast the material in a new light.
(Hey, if I play something from 2005 that overlapped into 2006.... Give me a break please?)
Vancouver's Id Guinness made magic in 2006 as far as I'm concerned. EASILY one of the most underrated artists of 2006. He was one of the first artists to share music with me once I opened my page up - all around good karma. The track I selected to share with you is Rising River. A tremendous talent - Id Guinness is certainly one of the very best from 2006.
England's New Young Pony Club didn't just release a single with "Ice Cream" - they unleashed a movement. Now technically, this track came out before the start of 2006 - but last year this song took on a life all its own. The ditty is currently playing on two television advertisements (including a very high profile I-Pod ad for Apple!)
The song has also been sampled and remixed extensively.
I had heard the single a couple times but didn't know anything about the band until after

Gerry Miller

(from UK band

Letters and Colours

) wrote a nice article for this page. It's on the British Indie Rock landscape.

New Young Pony Club

are evidently one of Gerry's favorite groups.... Here's the article and the song:
L.A.'s The Submarines aren't your traditional boy-girl duo. There's musical chemistry found in their songs but the incredible Peace and Hate track is one of the better unknown releases that 2006 left in its wake. I learned of the band while doing an interview with Los Angeles music video director Josh Forbes of Winch and Pulley productions.
He directed the Peace and Hate video.


New York's The New Lows have gone and given it all away... That is to say they just about handed anyone a free EP that was willing to listen. (This is the same model that thrust Clap Your Hands Say Yeah into stardom.) The New Lows are definitely worth your attention. I could have included a number of their tracks - but I selected the fun, upbeat Weeknights. Hope you like it.
Oklahoma's Starlight Mints made 2006 a year to remember with one of my top ten songs of the year. It's Seventeen Devils, but if you asked me they should have just called the damn thing The Keys to Everything. Wonderful song, great band.