RSL Blog Radio Volume No. 9 - All Your Tomorrows are Now
Welcome to Blog Radio Volume 9
It's something I do for you to let you hear what I am listening to!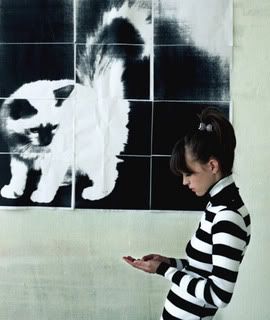 Is Art capable of predicting the Future?

I listen to lots of newer independent music, and a little bit of just about everything else... You never know what you will get in one of these posts. Some of the previous blog radios are still available and I have been doing this about once a week. Go back and find some sweet tunes...
Remember, if you like the song - take a minute to check out the album its from and give the artist a little love.... Support music and artists.


Can't Stop Dancing - Elektra Dog

Bella Linda - The Grass Roots

Piano Man - Ghostland Observatory

Cutting Balloons - Cassettes Won't Listen

It Doesn't Remind Me - Audioslave



Is this Love (live)- Clap Your Hands Say Yeah

Havana Gang Brawl - The Zutons

Revolution 9 - The Beatles

Tequila and Chocolate - Medeski, Scofield, Martin and Wood

Black Swan - Thom Yorke


Cheers - See you tomorrow, Ryan
Check it out:
Free File Hosting at Filexoom.com

Click here to subscribe to the RSL weblog.
You'll be notified when there is new content or free downloads.