Indieland News - Late Nov / Early Dec 2006 edition: Telemetry Orchestra, Cornershop and some Great Videos
It's Australia's
Telemetry Orchestra
!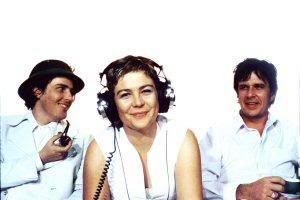 I stumbled across this band through their new video. The song is "

Under the Cherry Tree

" and the video is simply amazing.
Director Dael Oates (of Animal Logic) created the animated music video and here it is:
Telemetry Orchestra on MySpace

Consistently different and a real sonic treat - Cornershop is an absolute necessity when making a mixtape for friends and lovers. I mean it and just to show you here are some amazing tracks - two of which are being offered free by the band on their
website
.
Non-music related news to make you think.
This is the most amazing advertisement I have ever seen. As far as I am aware it has not aired yet in the US. Can you guess the product before it tells you?
Prepare to be amazed.
(click here to watch this video)


Music News from Around the World –
"I watch the newspapers for you. I do it so you can continue wasting your time doing something really important like weaving with your loom or whittling a wooden bowl from a tree stump.
Swan Lake is in stores now.

This Indie Canadian super group (see my previous post with mp3s here) should be on the gift list for the indie hipsters on your holiday shopping list. Highly recommended music.

Mark it on your calendar
The Cold War Kids will be appearing on the Letterman Show on

Dec. 21!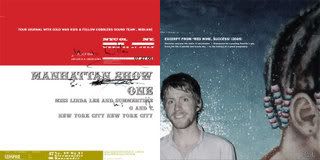 My image used by Cold War Kid Matt Maust to make a NYC tour poster for the band
Photo taken outside the Middle East in Cambridge!

My how they have grown! Alas we hardly knew thee… All the praise must have reached the right ears . You can bet I will be watching! YouTubers, get your tapes and TiVos ready.

(If you want to check out some of my previous CWKs posts with mp3s , click here.)

A note to readers -
There will be a Year's End Indieland News coming soon as we look at the best of 2006!