Blog Radio Volume 8: mp3s on "The Ocho"
Welcome to blog radio volume eight. I would be silly not to call this post, "the ocho."



Crop Circle #8 - Message from Aliens or Pranksters?
And so there it is. I usually save these blog radio spots for the weekends, but I have heard so many tracks this week that I was into - I just couldn't wait. These songs, by the way - for new visitors, are what I am listening to and where whimsy leads me. I listen to lots of newer independent music, and a little bit of everything else... You never know what you will get.
Some of the previous blog radios are still available and I do that about once a week. So, go back and find some sweet tunes... Remember, if you like the song - take a minute to check out the album its from and give the artist a little love.... Support music and artists.
Without further ado --
Blog Radio Vol. 8 "The Ocho!"
Engrish Bwudd - Man Man
Rivalry - Figurines
I Told Her I'm from Compton - The Floor is Made of Lava
Donkey Kong - Another Cynthia
Crash - The Lunachicks
Heavy Soul - The Black Keys
All Fires - Swan Lake
Really - The Panderers
You Spin Me Right Round - Dead or Alive
I Love You All The Time - Oh No! Oh My!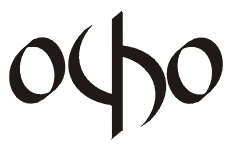 Guilty of Exquisite Taste... Both of us.
~
Check it out: