Record Breaker: Last Splash by The Breeders
RECORD BREAKER SERIES:
Just about 15 years ago, a fun independent rock album named Last Splash hit store shelves. Pixies fans (left high and dry after their band broke up - for the first time - five years earlier) grabbed it up in number. It was actually the second album released by The Breeders but was superior in at least one sense- it was important to the independent rock scene.
The Year is 1993. The Breeders release the important "Last Splash album.
Today we look back at this record & measure its relevance.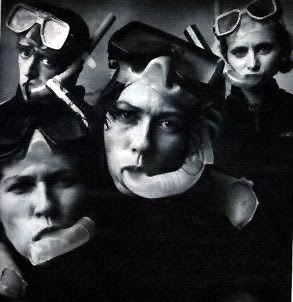 The Breeders line-up in 1993:
Jim, Josephine, Kim, and Kelley (cw from top-left)
The music on Last Splash was different.
It wasn't mainstream but it reached out to its audiences with open, hungry tendrils. With the single
"Cannonball"
reaching #2 on the Billboard charts - independent music demonstrated that it wasn't going away any time soon. The album would go platinum - and is worthy of your collection today. With the success of Last Splash, the
"Pixies Sound"
endured.
RELEVANT WORDS from Wikipedia:

By the release of four-song
EP
Safari in 1992, Deal was done with Pixies and had enlisted her twin sister
Kelley
to play guitar for the Breeders. Donelly exited the band to form
Belly
, and drummer
Jim MacPherson
joined in time for
Last Splash
in 1993. The album spawned the hit "Cannonball." Cannonball hit #2 on the Billboard Modern Rock Charts, and the album "Last Splash" was certified Platinum thereafter.
Released Aug 31, 1993:
TRACK LISTING:

New Year
Cannonball
Invisible Man
No Aloha
Roi
Do You Love Me Now?
Flipside

Saints
Drivin' on 9
Roi (Reprise)