Phil and the Osophers - breaking up the doldrum
I have been thinking a lot recently about the Do-It-Yourself spirit that abounds in the arts. It's a very wide area of interpretation, but one not unfamilar to musicians and bloggers alike. Over the next few weeks I will do what I can to celebrate some of the most amazing bands and acts who have literally come from nowhere. You'll hear some new music and you might just find yourself a fan...
Meet PHIL AND THE OSOPHERS
Who are the Osophers? Who is Phil?

Mostly the songs are Phil Radiotes playing.
He's from New York City - Brooklyn to be exact.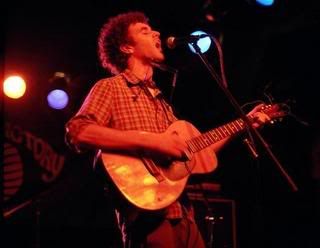 I think the Osophers could be largerly figurative creatures: perhaps the angels and demons sitting on Phil Radiotes' shoulders.
Play these songs and what you hear is light-spirited, funny and quite talented. There's nothing groundbreaking here, but no one ever said that a guitar-playing, bad-joke-telling folk singer should be in charge. When you hear Phil's songs, you know where he is coming from.

I'm sure there's a funny story accompanying this picture of a very very flat tire.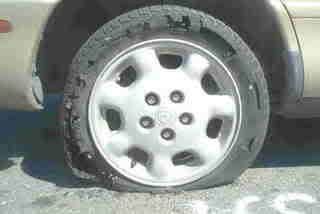 Phil and the Osophers on MySpace
~
I am helping a friend move today. More music when I return.