The Revolution will be televised: Current TV
The ultimate distraction and sweetest guilty pleasure on television: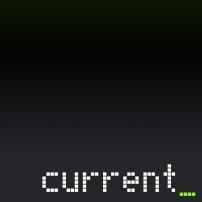 The network offers "Viewer Content" programming.
(See VC2 on the network home page.)
Basically, the channel is a rolling showcase for video blogging!

Today I saw a broadcast taped by a National Guardsman - who we follow from his initial notification that his unit was being shipped over to Iraq, through his experiences there – including a roadside ambush of their caravan. Now he has to learn to find his place in society. Corporal Killian, the subject, now works with abused children.

A videographer from the West Bank covers the ongoing Palestinian and Israeli conflict. Daily road checks, explosions, protests and gunfire. You watch as a protest turns ugly as Palestinians begin throwing rocks and the Israeli border guards begin using tear gas and shock grenades to disperse the crowds. In the struggle we lose sight of the American girl we just met in the crowd. She is a volunteer living with the Palestinians.

A tape was sent in by an employee of a rare car rental shop where impossible to find classic cars and new models can be rented by the super wealthy. The cars are gorgeous, the level of wealth depicted somewhat revolting… The best moment was the look on the face of the kid mechanic/shop boy who gases up the cars and brings them around for pick-up. He was riding in somebody's dream come true. His hands dirty, the smile – ear to ear.

This station is unbelievably awesome. The segments are all played with world music in the background.
(Think of it as "smart" YouTube)

In between each segment Google hosts a television entertainment and video broadcast (called what else, but Google Current?) The Google bits are heavily slanted towards the interests of the blog-minded set.
This network rocks.
As I write this, the network is showcasing the band Tilly and The Wall (a favorite of the RSL weblog).
The band is performing "Bad Education" on stage. Wow - totally addicted to this.