Dylan & White: Pipers at the Gates of Dawn
The Tease:
I have been waiting for something big like this to be announced.
It's been a while since I really, really needed to see a live show.
Bob Dylan will play live w/ Jack White!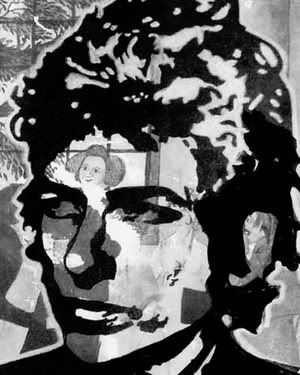 Background:
You know I'm a music nut, but what you may not realize is that I am an absolutely huge life-long Dylan fan. I don't talk about it much - it's a lot like a musical pedigree.
Everybody comes from somewhere and I have lived with Bob's music for the last couple of decades. Enough said.

And while I have seen the man perform on stage some 16 times, it's been almost four years since I have seen one of his shows. As I write this even now, Bob is getting ready to take the stage at Pawtucket, RI (at a AAA baseball park, no less!)
I woke up today disappointed, knowing that my responsibilities are forcing me to miss the show - and the new material from
Modern Times,
Dylan's new album to be released in 5 days.
Then I heard today's announcement and I felt a whole lot better.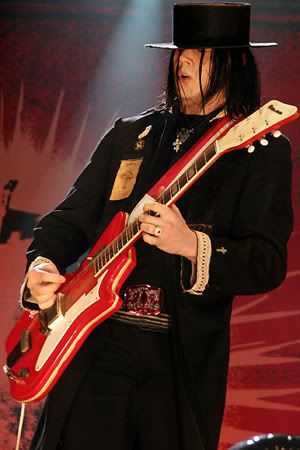 Dylan will appear with the Raconteurs for a few select east-coast affairs. I am smiling now - it just so happens that I'm a big Jack White fan too. There's something about the whole "super-talented troubador" that strikes a chord. For the doubters out there - You may not dig somebody's sound, but how can you not respect talent?
SHOWS ANNOUNCED TODAY

Thu 11/9 Portland ME @ Cumberland County Civic Center

Sat 11/11 Boston MA @ Agganis Arena

Sun 11/12 Boston MA @ Agganis Arena

Mon 11/13 Uniondale NY @ Nassau Coliseum

Wed 11/15 Amherst MA @ Univ. of MA Mullins Center

Thu 11/16 East Rutherford NJ @ Continental Airlines

Fri 11/17 Fairfax VA @ Patriot Center

Sat 11/18 Philadelphia PA @ Wachovia Spectrum
DIG YOUR TEETH INTO THESE TRACKS
all highly recommended!

Bob Dylan - Don't Think Twice It's Alright (live Japan)

The Raconteurs - Headin for the Texas Border (live Newcastle, England)
.

Click here to subscribe to the RSL weblog.
You'll be notified when there is new content or free downloads!
It's free and easy.